BE SURE TO CHECK OUT THE BUSINESS MEMBERSHIP PACKAGE!
THIS COURSE AND MORE ARE INCLUDED!! 
In order to become a business owner instead of just creating a job for yourself there are a few things that you should learn and consider. 
In 2016 the weather was scorching hot and our HVAC business was hopping! The calls kept pouring in and the pressure was building............
In order for the day to be complete our client's needs had to be fulfilled. I would never let my client's down so I jumped into a van, once again, and headed out to run some service calls. 
I worked furiously until exhaustion over the next 4 or 5 following weeks. Once it was over I said to myself "never again."
I had been in and out of my work vehicle many times before this but this time was different. I wasn't as young as I used to be and the hard work beat me up a little more each and every time I stepped back into the field. 
I completely lost my identity and went from being a service technician to being a Service Business Owner. 
This course will help you make your own transition when you are ready. If you find that your business drains you instead of giving you energy then it's probably time. 
If you aren't ready yet but you know that it will be difficult to give up the current role that you are in at your company, then go through this course so the transition can be proactive instead of reactive. 
NEXT STEP: Delegation = ICP

Overcoming the inner battle of delegation

Performance Expectations Downloads

MAKING THE MOST WITH WHAT YOU GOT

Optimize your company for maximum results

Installation Quality Control Checklist
About this course
$197.00

21 lessons

0 hours of video content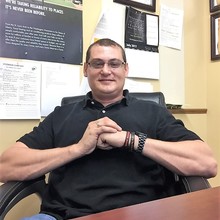 Instructor Title

Kelley McKay
Kelley has worked in residential and light commercial heating and air conditioning for over 21 years. His career as a service technician started at the age of 19 and 12 years later he opened his own company in 2008. He has hired and trained individuals who knew nothing about the industry and built them into service experts. He has written two books that are available on Amazon. "Go Make Money: A strategic guide to grow your service business into a million dollar business" and "Busyness to Business: 18 Lessons to turn your business into what you intended to create." Kelley enjoys teaching others what he's learned as a service technician as well as what he's learned owning a service business. Be sure to subscribe to his YouTube channel "hvacmillionaire" for more insights and information. 
What others have been saying about this course:
Use your Call To Action description to encourage students to sign up for your course
You may also be interested in...